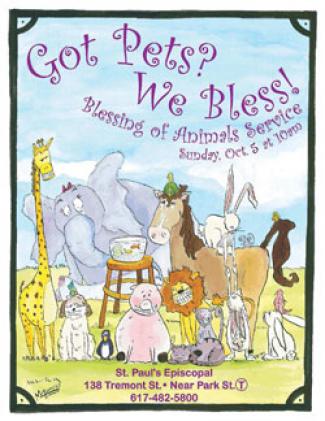 It's time for everyone's favorite service, the Blessing of the Animals, at the Cathedral Church of St. Paul in Boston!
Bring your dog, cat, goldfish, marmot, ocelot, pig, bunny, hamster, etc. And if you can't your pet, bring a picture, or even stuffed animal!
When: Sunday, Oct. 5, 10 a.m.
Where:
Cathedral Church of St. Paul
138 Tremont Street
Boston, MA 02111-1538
617-482-5800