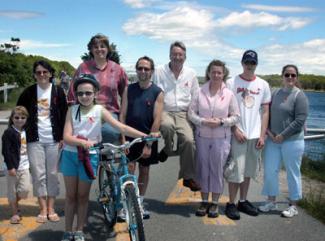 It's the third annual Cape June Jubilee! What could be a more fun way to raise money and awareness for the fight against HIV/AIDS in Africa than walking, biking or rollerblading along the Cape Cod Canal, followed by fellowship and a barbecue lunch? And if you don't feel energetic enough to walk, bike or rollerblade, sponsoring someone who is is an excellent way to contribute to the effort!
The money raised by this event goes to supporting programs that bring badly needed fresh-drinking-water wells, farm animals, AIDS medications and AIDS education to Africa.
The first Cape June Jubilee, sponsored by Christ Church in Plymouth, raised $2,000; the second, with four parishes from the Cape Cod deanery working together, raised over $4,000. Let's help the Cape Cod deanery make this the best year yet! And since the Alewife deanery June Jubilee has been postponed until October, this is the perfect opportunity for folks in that deanery to enjoy some fellowship and fun with folks from the South Shore.
The walk/bike/blade starts at 1 p.m. on Sunday, June 8, from the Buzzards Bay parking area of the Cape Cod bikeway; the barbecue lunch will follow at about 3 p.m..
A sponsorship form with directions is attached below.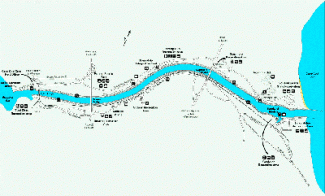 The Cape Cod Canal bikeway For more information, contact Christ Church in Plymouth (office@christchurchplymouth.org; 508-746-4959).