From the Mothers' Union Orphan Program, Diocese of Maseno North
Do you believe in miracles?
From January to March, 2008, the Mother's Union Orphan Feeding program served 57,492 meals.  That represents 4,791 children fed per Saturday at the 15 parishes being sponsored by the Episcopal Diocese of Massachusetts and others.
Missionary Nancy Hardison  reminds us that 2008 "began tragically for Kenya."   Because of the post-election violence we suspended cash payments and food delivery to programs, until February 23, when we deemed it safe to resume.  Then food prices soared.  Even with the suspension of food delivery, we were in financial difficulties.  We stopped buying rice for the programs, so that every Saturday the meal is githeri - maize and beans.  However, it is important to note that programs continued to meet even during January and February.  The mothers provided what they could for food, and taught the classes as usual.
Through all of the struggles of this year, the women of the Mother's Union would not give up on the needy children in their midst.   In witness of God's love they continued to do what they could.  It is a miracle of God's power and love.
Micro-loans - The Road to Self Sufficiency
The difficulties of the winter and spring of 2008 caused the women of the Mother's Union (MU) to seriously re-evaluate their program. They have grown dramatically.
Besides the 15 parishes in the Diocese of Maseno North with financial sponsorship another 23 have begun feeding programs. Thirty-eight of the 42 parishes of the diocese are involved. The size of the program as well as the inequities of some being funded and others not have caused them to propose a bold new direction.  They are committed to making all of the orphan feeding program self sufficient. 
The MU has asked the Diocese of Massachusetts Jubilee Ministries to shift our money from directly paying for the food to funding micro-loans so that the women can begin to fund the programs themselves.  Professor Nancy Hardison, a retired business professor, is working with them to provide business enterprise training, including budgeting, record keeping and break even analysis. Jubilee Ministries approved a $68,000 one year grant beginning in July, 2008 for the Mothers Union Orphan Feeding Program.
Please keep the children and women in your prayers, as well as Nancy and Garry Hardison.
--The Rev. Tom Barrington
Face of Mission: Dianne Smith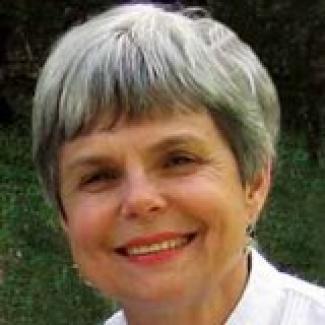 Dianne Smith After returning from a diocesan mission trip to El Salvador last year, Dianne applied to Mission Personnel and contacted Jubilee to explore a call to mission work in Africa. Within a few weeks, she was off to Maseno, Kenya, where she worked alongside the Hardisons for the month of December.  Upon her return, Dianne was accepted as a missioner of The Episcopal Church and will return this fall to Maseno for a longer assignment."Dianne is a Godsend, and we are thrilled she will be returning to Maseno as amissioner," said Nan Hardison on her recent visit to Jubilee.
In her own words, Dianne reports, "My mission assignment is as nurse administrator for Maseno Hospital, but I will do anything Gerry and Nan need me to do. I think our best work is always done side-by-side, hand-in-hand. I expect to be in Maseno by mid-October.
"I have been doing some night-time private duty nursing here on the Vineyard, but my primary position has been as the office manager for Seven Gates Farm Corporation for several years. Friends, family and employers have been very supportive of my call to mission, for which I'm grateful. I moved to the island in 1971 and have three grown children and six grandchildren.
"I enjoy an active church life at St. Andrew's, Edgartown, as parish nurse, labyrinth facilitator, Fair Trade coffee coordinator, mission trip leader, lay leader and LEM. We all wear lots of hats in small-town America, and I expect to wear lots of them in Kenya, as well. It is a gift to be invited back to work with the Hardisons and the people of Maseno."
Follow Dianne's story on her blog.