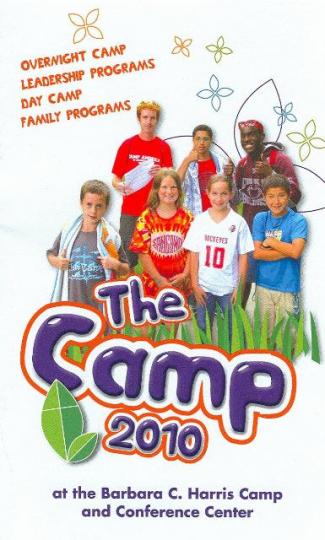 Summer camp is part of the year-round ministry of the diocese's Barbara C. Harris Camp and Conference Center in Greenfield, N.H.  At the camp, children and youth discover an active, fun and challenging program; a small-group approach that helps each camper feel at home; a Christian community that inspires campers to grow in faith; a well-trained staff focused on the needs of campers; and a healthy, safe camp environment.
Owned and operated by the Diocese of Massachusetts, the Barbara C. Harris Camp and Conference Center is located 90 minutes from Boston in the scenic Monadnock region of southwest New Hampshire.  It is set among towering pines on beautiful Otter Lake, features modern facilities built in 2003 and a new gymnasium built in 2009, and is accredited by the American Camp Association.
Day Camp for 1st-4th graders* and traditional one-week overnight camp sessions for 4th-11th graders* will be offered in 2010 as follows:
(*grade in fall of 2010):
Week 1:  June 27-July 3
Week 2:  July 4-July 10
Week 3:  July 11-17
Week 4:  July 18-24
Week 5:  July 25-31
Week 6:  Aug. 1-7
Financial aid and registration information is available at www.bchcenter.org.  Contact the camp at info@bchcenter.org or 603-547-3400.