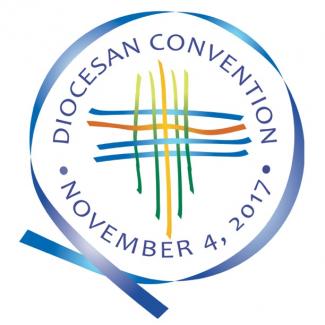 The 232nd annual Diocesan Convention
Saturday, Nov. 4, 2017
Cathedral Church of St. Paul (138 Tremont Street) in Boston
Register for Diocesan Convention here.
Deadlines
Use the registration link above to register online by Monday, Oct. 30.
Clergy must be canonically resident in the diocese two weeks prior to the convention in order to vote.  To complete this process by the deadline of Friday, Oct. 20, contact Diane Pound (617-482-4826, ext. 407 or dpound@diomass.org).
Use the attached substitute delegate form to report delegate changes by Monday, Oct. 30. After that date, the alternate must bring to the convention the substitute delegate form, or a letter stating the alternate's name and address and the name of the delegate being replaced, indicating whether this is a permanent replacement or for this convention only.  This letter must be signed by a warden or the clerk of the vestry.  Without written documentation, the delegate must wait for the convention's approval to be allowed seat, voice and vote.
Materials
All convention materials, including the Handbook and Proposed 2018 Budget, are attached as PDFs below.  Printed copies of the Handbook and Proposed 2018 Budget will be available at the pre-convention forums in October and at the convention on Nov. 4.
Pre-convention forums
These meetings in October offer an important opportunity for learning and discussion about the issues and business to come before the convention, including resolutions and the proposed budget.  Forums are scheduled to take place from 7 to 9 p.m. on:
• Wednesday, Oct. 18 at the Church of the Good Shepherd (74 High Street) in Wareham;
• Thursday, Oct. 19 at Emmanuel Church (5 Bryant Street) in Wakefield;
• Tuesday, Oct. 24 at the Cathedral Church of St. Paul (138 Tremont Street) in Boston; and
• Wednesday, Oct. 25 at St. Elizabeth's Church (1 Morse Road) in Sudbury.
Convention schedule
Find the complete Order of Business on page H-3 of the Handbook. 
Check-in to pick up credentials will be open from 7 a.m. to 10:30 a.m.  Voting members must pick up their credentials between 7 a.m. and 10:30 a.m. in order to vote.
Holy Eucharist begins at 8:15 a.m.
Webcast
A live Webcast of convention proceedings is planned.  A link will be posted here for accessing the Webcast.
Contact
Questions may be directed to Laura Simons in the Office of Convention and Council at lsimons@diomass.org or 617-482-4826, ext. 406.