The diocese's ongoing B-PEACE antiviolence campaign is beginning the new year with an action plan focused on gun law reform, youth jobs and leadership training for teens--three areas where the church's participation is needed and ones for which congregations and individuals involved in the campaign have voiced support, according to campaign organizers. 

The campaign will also continue its educational efforts, and is recommending the book The New Jim Crow by Michelle Alexander as a focus for group study and discussion in congregations, either in Lent or later in the year.  Alexander's research makes the case that mass incarceration has become a systemic means of marginalizing young men of color.  B-PEACE organizers hope that group study of the book in congregations can spark discussion about the connections between racism, poverty and violence.  A study guide and other resources, including an online discussion forum that will open in Lent, are available here.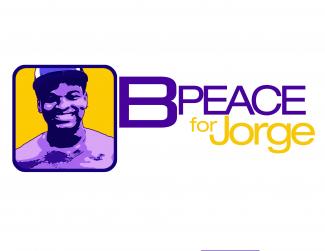 Christine Duggan, who joined B-PEACE in September 2014 as its lead organizer, said that the campaign's 2015 action plan is a result of time that campaign leaders spent over the fall months gathering feedback from participants and evaluating priorities.

"It's an effort on the campaign's part to find out where participation can overlap with the issues that congregations see as their top concerns," she said.

The campaign aims over the next few months to mobilize eastern Massachusetts Episcopalians and their congregations in one or more of the action plan areas, Duggan said, and there are lots of ways to get involved. 

"We want to find ways for people to work together in their churches to make B-PEACE their own, because every community can relate in some way to the effects of violence," Duggan said.

In the area of gun reform, a B-PEACE subgroup will continue its involvement in the Coalition to Prevent Gun Violence as it monitors the implementation of Massachusetts' recently passed gun law.  The campaign is also looking for congregations and individuals interested in federal gun legislation advocacy and campaigning for public data reporting by gun manufacturers.

On the jobs front, B-PEACE will focus on lobbying for state and city funding for teen jobs and continue partnering with groups such as the Youth Jobs Coalition and the Private Industry Council to recruit employers.  About 100 jobs were created through B-PEACE efforts in 2013 and 2014, and the campaign wants to make sure those jobs get renewed this year.

B-PEACE has also been working with the diocesan Office of Youth Ministry and others to organize events and training that will help youth develop leadership skills.  Participating in a youth jobs rally in February and making a witness against gun violence by walking in the Boston Mother's Day Walk for Peace, organized by the Louis D. Brown Peace Institute, in May are among the youth engagement subgroup's goals.

In 2012, the Diocese of Massachusetts created its Jorge Fuentes Antiviolence Task Force in memory of the 19-year-old youth leader at St. Stephen's Church in Boston who was murdered that fall.  The task force developed the B-PEACE for Jorge campaign as a way for Episcopal churches to work together to take meaningful action toward alleviating some of the root causes of violence, particularly gun violence.

"It hurts everyone to lose a person to violence, especially when it's a young person," Duggan said.  "So although the campaign was initially motivated by the murder of Jorge Fuentes, you don't have to have known Jorge to care about gun violence.  There are thousands of Jorges out there who have meaning and impact in whatever community they are in."
--Tracy J. Sukraw

Sign up to receive B-PEACE news by e-mail here, or e-mail Christine Duggan (christine@ststephensbos.org) to get involved with the campaign.  Follow B-PEACE on Facebook at www.facebook.com/bpeaceforjorge or Twitter @bpeaceforjorge.