Know a young leader whom the church needs to raise up?

For more than 20 years, the Youth Leadership Academy (YLA) in the Diocese of Massachusetts has gathered rising 9th and 10th graders for this one-year leadership program to discern how their gifts and abilities can meet the needs and concerns of their community--and then create a plan to take action to meet those needs.

YLA members have taken on projects focused on issues ranging from environmental stewardship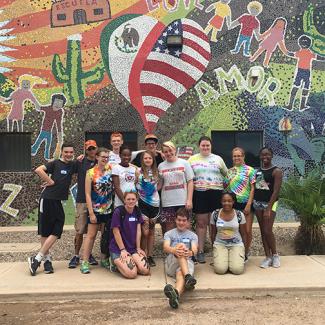 Courtesy Photo and housing and homelessness, to developing LGBTQ resources for high school students and support for early childhood education.

One major strength of the YLA program, according to diocesan youth ministry staff, is the realization it fosters in participants that they have the ability to make a difference.

For most YLA members, the experience starts with the specially designed week at the Barbara C. Harris Camp and Conference Center in Greenfield, N.H.--this year running July 23-28.  Then, from September 2017 to May 2018, the YLA group will meet for a series of four overnight working sessions and several other strategic planning gatherings hosted at the participants' home parishes and led by youth development professionals and mentors. The working sessions are times for practicing leadership techniques, building community among peers and grounding the whole experience in faith and worship.

There is still time to register for the July YLA kick-off week via www.bchcenter.org/camp.  Participation in the kick-off week is not a commitment to the yearlong program; similarly, those who can't make the kick-off week can still apply for the full-year program.  Find more information here.