View a photo gallery from the walk, here, and Bishop Shaw's video, here, and read the Boston Globe story, here.
On Mother's Day, May 12, Bishop M. Thomas Shaw, SSJE will lead an Episcopal Church contingent, expected to number at least several hundred walkers from parishes across the Diocese of Massachusetts, in the Mother's Day Walk for Peace in Dorchester, benefiting the Louis D. Brown Peace Institute.  The group will celebrate Holy Eucharist together after the walk.  (More information is available here.)
"It is important to bring our presence to events that support a vision of peace and healing," Shaw said in his invitation to the diocesan community to participate in the walk and other similar efforts.
The Mother's Day Walk for Peace began in 1996 for families who had lost children to violence; over the years, it has become a way for the wider community to show a commitment to peace and financially support the work of the Louis D. Brown Peace Institute.
"What happens so often in our country and in Boston is that the young p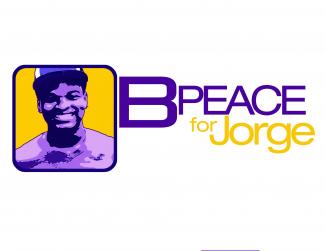 eople who are murdered or injured are forgotten.  We don't engage those families who have suffered loss.  We don't explore what has caused this violence.  This Mother's Day Walk is deeply significant.  We keep before everyone the suffering violence causes, and it is a way of exploring the causes of violence in our city.  It is an honor for the Episcopal Church to be part of it," Shaw said in an endorsement of the walk.
Joining the Mother's Day Walk for Peace is just one way that Episcopalians in eastern Massachusetts are working against violence.  In an Easter letter to the diocese, Shaw invited every congregation to be a bearer of peace, and to consider how each will join one or more emerging efforts of the diocese's B-PEACE for Jorge Campaign focused on ending gun violence through youth programs, support for parents and families, jobs for teens and young adults, partnerships with underresourced public schools and gun reform advocacy.
Fuentes was a 19-year-old member of St. Stephen's Church in Boston who was murdered in September 2012.  Many people in the diocese knew Jorge because he grew up and worked in the B-SAFE summer and B-READY afterschool programs supported by the diocese at St. Stephen's.  After Jorge's murder, Shaw convened a group to help determine how the diocese could take meaningful action toward alleviating some of the root causes of violence.  The 2012 Diocesan Convention formalized the group and its charge by creating the Jorge Fuentes Antiviolence Task Force, through which the B-PEACE for Jorge Campaign is now being developed.
Learn more at www.diomass.org/b-peace.