The diocesan Office of Youth Ministry is calling all high school-age Episcopalians to consider sharing and developing their leadership skills through the 2017-2018 Diocesan Youth Council and Youth Leadership Academy.
Members of the Diocesan Youth Council are students in the 10th-12th grades who serve as the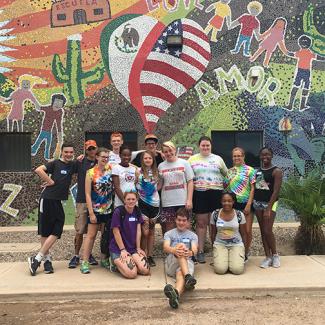 official youth presence, with seat, voice and vote, at Diocesan Convention.  They also work throughout the year to plan and run diocesan youth events and strive to make the church a nurturing Christian community that encourages the spiritual growth of young people.
Diocesan Youth Council applications are available here and are due by Aug. 16.
The Youth Leadership Academy is a yearlong program for young people entering 9th and 10th grades.  The program is based on leadership development, spiritual formation and service in community.  Beginning in the fall, participants learn new skills, challenge themselves as community organizers and put their discipleship in action--all while having a lot of fun.  Participants create and lead a self-chosen project to connect their home parish and the wider community, and at the end of the year, the group raises money for and goes on a mission pilgrimage.
Youth Leadership Academy applications are available here and are due by Sept. 6.
Find more information at www.diomassyouth.org.  Questions may be directed to the Rev. H. Mark Smith at hmsmith@diomass.org or 617-482-4826, ext. 215.