The diocesan mission strategy drafting team has released its draft and now invites the diocesan community's response—in person, online or by phone—between Aug. 9 and Aug. 22.  The draft mission strategy is posted at www.diomass.org/new-mission-strategy.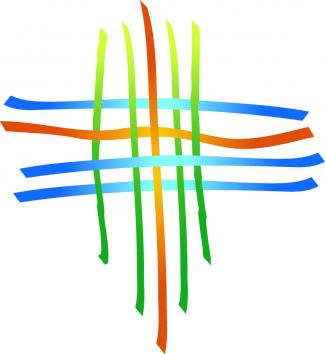 "Many of you have been following the development of a new mission strategy for our diocese. Following the diocesanwide listening process that began in January, the Phase III Mission Strategy Drafting Team, in collaboration with our bishops, has been pondering what was heard in those listening sessions, along with other information about trends in the wider church, changing demographics in eastern Massachusetts and the challenges of being church in the 21st century," the team writes in a letter accompanying the release of the draft mission strategy.

"The drafting team is pleased to share with you this draft mission strategy. It is not complete: now we need your help to make it better reflect God's call to us today as we are hearing it together," the team writes.
According to the team's letter, three themes emerged during the drafting process: "Reimagining Our Congregations," "Building Our Relationships" and "Engaging Our World."
"All three of these feel both exciting and challenging, bringing together the many insights shared in the listening process," the team writes. "With your help, the team can now refine the draft to a mission strategy that speaks to us across our diocese as a people of God."

The drafting team will host six open forums at locations around the diocese to present the draft and invite further conversation.  Online and phone response options are also available during the two-week response period.  The online survey link and toll-free number are posted at www.diomass.org/new-mission-strategy.

The six open forums will take place on:

• Sunday, Aug. 14, 3:00-4:30 p.m. at St. Cyprian's Church, 1073 Tremont Street, Roxbury;
• Monday, Aug. 15, 7:00-8:30 p.m. at Grace Church, 385 Essex Street, Salem;
• Tuesday, Aug. 16, 7:00-8:30 p.m. at St. Mary's Church, 3055 Main Street, Barnstable;
• Tuesday, Aug. 16, 7:00-8:30 p.m. at All Saints' Church, 121 North Main Street, Attleboro;
• Wednesday, Aug. 17, 7:00-8:30 p.m. at Christ Church, 12 Quincy Avenue, Quincy; and
• Sunday, Aug. 21, 3:00 - 4:30 p.m. at St. Andrew's Church, 7 Faulkner Street, Ayer.

After the public response period, the team will incorporate necessary revisions and then present the proposed mission strategy to the Diocesan Council for its review in September.  It then gets presented at Diocesan Convention in November, and, if approved there, the plan becomes the diocesan mission strategy for the next three years. 

The bishops and Diocesan Council will be naming an implementation team this fall.

Editor's note:  Comments responding to news stories about the mission strategy process are welcome for discussion purposes.  Responses intended for incorporation into the mission strategy drafting process need to be submitted through the open forums and online and phone survey options described at www.diomass.org/new-mission-strategy.