Trinity Church in Boston announced on July 8 that the Very Rev. Dr. Samuel T. Lloyd III, currently the dean of Washington National Cathedral and the former rector of Trinity Church, will return in mid-October. The text of Trinity Church's announcement follows:
The vestry of Trinity Church Boston has announced its approval of the appointment of the Very Rev. Dr.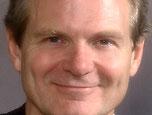 The Very Rev. Dr. Samuel T. Lloyd III Samuel T. Lloyd III as priest-in-charge by the Rt. Rev. M. Thomas Shaw, SSJE, Bishop of the Episcopal Diocese of Massachusetts.  Lloyd will assume the leadership role at the historic church in mid-October.  He currently serves as the dean of Washington National Cathedral, but is well known to many in Boston, having previously served as Trinity's rector from 1993 until 2005.
"Since the announcement of the retirement of our rector, Anne Bonnyman, we have sought a priest who is of outstanding ability as a spiritual leader through preaching and teaching, can build community within the church and extend our involvement in the community outside our doors," said Robert Cowden III, Senior Warden of Trinity's vestry.  "We concluded, in consultation with Bishop Shaw, that Sam Lloyd's considerable abilities, already demonstrated at Trinity and more broadly within the Episcopal Church, and his desire to return to his vocation as teacher, preacher and pastor, presented an unusual opportunity for Trinity.  While Sam will bring deep knowledge of Trinity from his service here before, he will focus on God's call to Trinity now."
Lloyd concurs that his new role will be "...a fresh, new ministry in what turns out to be a familiar and much-loved place.  Trinity has grown and continued its vibrant life in many important ways in these past years, and I have found myself engaged in a rich and often exciting ministry at the National Cathedral.  And we both have also wrestled with demanding times and difficult issues.  Now, though, we have an opportunity to launch a fresh journey together to discover the new thing that God wants to happen at Trinity Church."
As priest-in-charge, Lloyd will hold the responsibilities and duties of a rector as well as the special charge to lead a parishwide consideration of the mission, identity and goals of the parish going forward.  At the conclusion of that process, he and the parish will determine, through mutual discernment, whether he should become rector of Trinity and lead the parish in implementation of those goals.  This determination typically happens in the third year of service.
"While the return of a rector in the role of priest-in-charge is unusual, I know that Sam's particular gifts and his commitment to spiritual growth, social justice ministry and congregational development will be of great value as Trinity begins to imagine the next chapter of its future," Bishop Shaw commented.
Read more here.