New England Episcopalians are invited on a spiritual journey of renewal, restoration and reconciliation this summer, shaped in the Christian tradition around a series of activities being planned along the Connecticut River, from its source to the sea.

The seven Episcopal dioceses of New England, the New England Synod of the Evangelical Lutheran Church in America and the nonprofit Kairos Earth, along with other regional partners, are organizing a 40-day river "pilgrimage" along the length of the Connecticut River, May 31-July 9.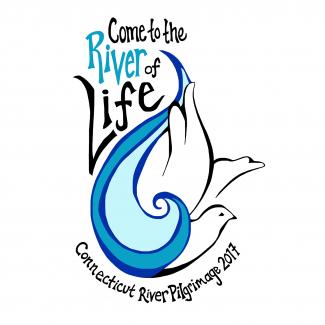 River pilgrims are invited to join the trip for a day, several days, a week or the entire journey. 

A core group of "river pilgrims" will journey the full length of the river, being joined by "daily pilgrims" as they traverse individual stretches and by "pilgrims in prayer"--those who aren't able to paddle along or join in events but want to participate in the spiritual practices that correspond with the pilgrimage dates.

Bishop Alan M. Gates of the Diocese of Massachusetts plans to join the pilgrimage July 3-5, from Springfield, Mass., to Hartford, Conn.

Locally organized, shore-based events are being planned to draw attention to the beauty and challenges—ecological, social, economic and spiritual—along the waterway.  People of all faiths and paths are welcome.

The schedule, map, resources, registration information and sign-up for e-mail updates are all available here.

Those interested in paddling along for three days or longer need to complete an online application by May 22.  Paddling spaces will be filled on a first-come, first-served basis, with participation in some sections limited due to overnight camping accommodations.  Early registration is encouraged.

The Rev. Jonathan Eden of Christ Church in Cambridge represents the Diocese of Massachusetts on the organizing team.  He is happy to field questions and can be reached at jeden@cccambridge.org or 617-876-0200.
Updated: April 12, 2017