Kelsey Rice Bogdan has been appointed as the new executive director of Life Together, a strategic ministry in the Episcopal Diocese of Massachusetts through which emerging young adult leaders reside together in intentional community while serving 10-month social justice fellowships in Boston, Lawrence and Fall River.  The program is an affiliate of the national Episcopal Service Corps.

Herself a former Life Together fellow, Bogdan has been serving as Life Together's director of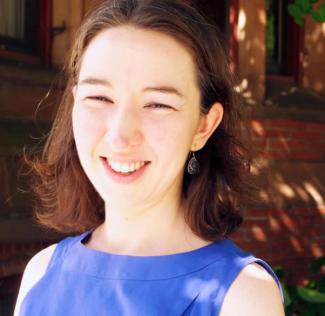 Courtesy Photo Kelsey Rice Bogdan operations and external partnerships since May of 2015.  She begins in her new role as executive director on June 1.

"Kelsey brings to this position a proven track record of administrative strengths, together with an eagerness to serve the extended community of Life Together partners.  She has the vision and leadership gifts to guide Life Together into its next chapter," Bishop Alan M. Gates said of the new hire.

Bogdan has more than 10 years of experience in young adult ministry, program administration and funds development, and a commitment to leadership development for young adults seeking to become transformation agents in the church and the world.

"I am excited to lead Life Together with the guidance of the Spirit," Bogdan said.  "It is a privilege to work alongside this generation of prayerful and prophetic young leaders, who are already making such an impact in our churches and community."

Bogdan worked for three years for the National Network of Presbyterian College Women in Louisville, Ky., then joined Life Together for a 2009-2010 fellowship, during which she coordinated a young adult leadership team from Trinity Church in Boston and Bunker Hill Community College.  She then worked for a year as the coaching program coordinator for the Leadership Development Initiative in the Diocese of Massachusetts before serving, from 2010 to 2015, at Trinity Church in Boston, where she was for four years the director of stewardship.

A Presybterian, Bogdan is currently the moderator for the Presbytery of Boston and is a board member for Boston Food Justice Young Adult Volunteers, serving on its development committee.  She holds a Bachelor of Arts degree in history and English literature from Whitworth University in Spokane, Wash., and a Master of Divinity degree from Harvard Divinity School.