The Episcopal Church welcomes you this Lent:  Visit our Events pages to learn about programs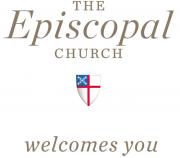 and retreats being offered throughout Lent.  Use Find a Church to find an eastern Massachusetts Episcopal church near you. 
Millennium Development Goals:  In her Lenten message to the Episcopal Church, Presiding Bishop Katharine Jefferts Schori says:  "In this year I'm going to invite you to think about the ancient traditions of preparing in solidarity with candidates for baptism, to think about the old disciplines of prayer and fasting and alms-giving and study, through the focus on those beyond our communities, in the developing world, who live in abject poverty.  I invite you to use the Millennium Development Goals as your focus for Lenten study and discipline and prayer and fasting this year."  Full text and audio of her message are available here. 
"Jesus Our Brother" online art exhibit from Episcopal Church and Visual Arts (ECVA):  Curator Diane Walker writes of it:  "As we begin the long slow walk through the 40 days of Lent, who is this Christ who has promised to walk with us? Inspired by thoughts of Jesus
as brother, the artists whose work appears in this exhibition responded with a variety of images, some traditional and some less so.
 
"Spending prayerful time with each of the pieces in this exhibition, I felt faith and hope shine through, and found myself thinking of the words of Mother Teresa, as she looked upon the faces of those whom she served: 'Each one of them is Jesus in disguise.' Each of these images, in its own way, offers a gentle reassurance — that wherever we may find ourselves, our brother Jesus is with us, just as the sun and the rain continue to feed, support, and nurture us, helping us to grow into what we are called by God and Christ to become."  Click here to view the exhibit. 
"Framework for Freedom":  Each Lent in recent years, the brothers of the Society of St. John the Evangelist, through a blog site, have invited others into the spiritual practices of creating and living a rule of life.  "Each year we have received incredibly grateful feedback for the way that it has enriched people's Lenten experience," said Jamie Coats, Director of Friends of SSJE.  This year's offering has been expanded to include daily videos and readings, and weekly audio of sermons from the brothers' Tuesday night Lenten preaching series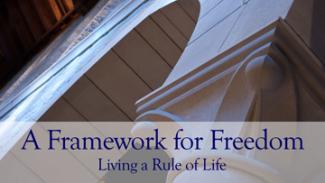 --all under the heading "A Framework for Freedom" that invites subscribers to watch, read, reflect and listen throughout the days of Lent.  (Go to www.ssje.org/lent to subscribe.)
One component of this year's Lenten offering is the "Brother, Give Us a Word" daily e-mail devotional begun last Lent.  It now has more than 3,000 subscribers who receive a word--"prayer," "abide," "remember," "trust"--that can be used as a focus for prayer each morning and a simple sentence or two of observation about it from the brothers.  People write to say that having these "words" accompany them in their travels and show up first thing in their  newsfeeds and inboxes helps them get the day off to a right start, Coats said.  "It's been a great learning experience with less is more," he said.  (Sign up at www.ssje.org/word.)
Episcopal Relief and Development (ERD):  Episcopal Relief and Development's worldwide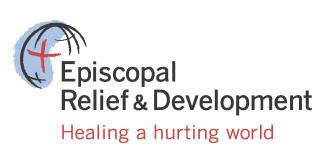 programs respond to disasters, help alleviate hunger, create economic opportunities and promote health.  Those who sign up here get daily Lenten meditations by e-mail from ERD, which also has other Lenten materials available to order and download.
2012 Ecumenical Lenten Carbon Fast:  Those who sign up get daily e-mail suggestions for activities that reduce carbon footprint.  Additionally, beginning on Ash Wednesday, each day's fast activity will be posted on a public Facebook page at www.facebook.com/carbonfast. 
Eco-Palms for Palm Sunday:  The Episcopal Church's Mission Program Office recommends that churches consider ordering their palms for Palm Sunday from environmentally responsible harvesters such as Eco-Palms.  To order or learn more, go to www.ecopalms.org; credi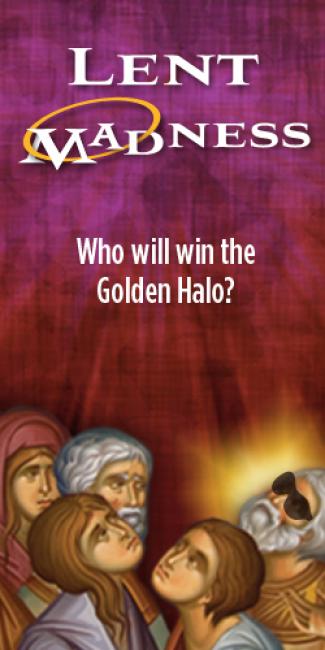 t card orders need to be placed by March 14. 
 
Lent Madness: Who will win this year's Golden Halo?  Now in its third year, Lent Madness is an online devotional devised as a fun way for people to learn more about the saints of the church.  Thirty-two saints go into a tournament-style, single-elimination bracket.  Each pairing remains open for a set period of time and people vote for their favorite saint.   Sixteen saints make it to the Round of the Saintly Sixteen; eight advance to the Round of the Elate Eight; four make it to the Final Four; two to the Championship; and the winner is awarded the coveted Golden Halo.