Scholarship assistance is available to clergy and lay leaders in the diocese who would like to participate in a new course at St. George's College in Jerusalem:  "Living Stones: Peace, Reconciliation and the Episcopal Diocese of Jerusalem," offered Oct. 14-23.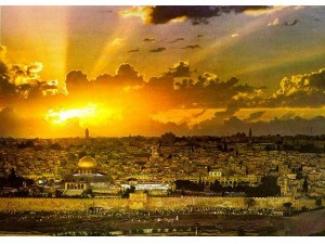 Courtesy Photo The course aims to provide an in-depth overview of the Episcopal Diocese of Jerusalem set within the larger context of indigenous Christianity in the Holy Land.  Course participants will engage with members and leaders in local parishes and make visits to holy sites and to diocesan educational and health care facilities in Israel and Palestine. The course will emphasize opportunities for engagement and partnership with local Christians through worship, hospitality, group discussions and individual conversations, and will offer the opportunity for participants to experience the blessings of local Christians, while learning of the acute challenges of living in the Holy Land today.
Matching grants provide needs-based scholarships of up to $2,000 to cover most in-country costs (course fees, room, meals, transportation, drivers and translators).  Participants will be responsible for travel and other related costs.  Clergy and lay leaders from small churches and those with little experience in mission are especially encouraged to apply.
More information is available by contacting Laura Walta, the project director for global mission on the diocesan staff (617-482-4826, ext. 422 or lwalta@diomass.org).