Join members of the diocese's B-PEACE campaign and the Massachusetts Coalition to Prevent Gun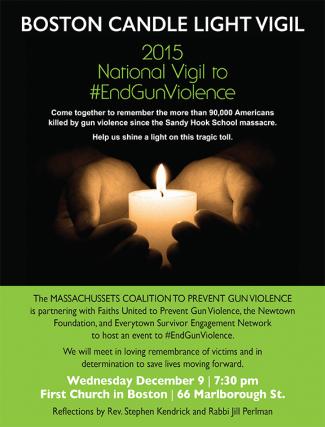 Violence at this candle-lit vigil to remember the more than 90,000 Americans killed by gun violence since the 2012 Sandy Hook Elementary School massacre in Newtown, Conn.  Help shine a light on this tragic toll, and meet in remembrance of victims and in determination to save lives moving forward.
Reflections will be offered by the Rev. Stephen Kendrick and Rabbi Jill Perlman.