08/09/11:  St. Mark's Church in East Longmeadow, in the Diocese of Western Massachusetts, is working with Springfield Christian Ministries to organize a Labor Day work weekend to continue rebuilding efforts in the aftermath of the June 1 tornadoes in that area.  Volunteers are needed for projects requiring a variety of skills and abilities, and both overnight and commuter arrangements are available for the Sept. 2-5 effort.  Please see the PDF attachment at the bottom of this page for complete details.

06/20/11:  Nearly three weeks after as many tornadoes wreaked havoc through the western and central parts of Massachusetts, relief work is underway and capacity is increasing in the Springfield area to accept donations and volunteer assistance.
"We now have several avenues available to us in assisting our brothers and sisters that were affected" by the June 1 tornadoes, the Rev. Michael Hamilton said. 
Hamilton is a deacon who serves as the coordinator for disaster preparedness and relief in the Diocese of Massachusetts, and he is collecting information in collaboration with Steve Abdow, his counterpart in the affected Diocese of Western Massachusetts, as well as with the local FEMA representative.
Teams of volunteers able to clear debris are needed, he said, along with assistance in sorting and storing donations.  Pastoral care and counseling sessions with clergy and mental wellness professionals are also needed.  (For more information, contact the Rev. Michael Hamilton at mhamilton@diomass.org or Steve Abdow at sabdow@diocesewma.org or visit www.diocesewma.org.) 
The Diocese of Western Massachusetts is now accepting money donations by mail to:  Tornado Relief Fund, Episcopal Diocese of Western Massachusetts, 37 Chestnut Street, Springfield, MA 01103.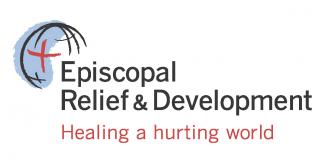 Churches are among the first responders after a disaster, Hamilton reiterated, and the best way to respond is to be prepared.  "Ninety percent of recovery begins before an emergency, meaning proactive planning that helps mitigate local impact when a disaster does happen," he said.
The Diocese of Massachusetts is one of 30-some dioceses targeted by Episcopal Relief and Development for participation in the first phase of its U.S. Disaster Preparedness Initiative.  The initiative provides training to help dioceses improve their preparation for a disaster, and ERD is building a "Ready to Serve" database of responders that Hamilton encourages Episcopalians in Massachusetts to join if they have expertise to share.  He would also like to hear from anyone interested in joining a diocesan planning and relief team.  Contact him at mhamilton@diomass.org or 617-482-4826, ext. 353.
Diocese sends prayer, support to Western Mass. neighbors following tornado devastation
06/03/11:  Two days after as many as three tornadoes wreaked havoc through the western and central parts of the state, the news from the Diocese of Western Massachusetts is that its church buildings, staff and parishioners are mostly unharmed.

"We are most grateful for the prayers and encouragement that has come from around the church," Western Massachusetts' Bishop Gordon Scruton said in a statement issued this morning.  "While the Springfield area was severely damaged by tornadoes on Wednesday, it appears that none of our parishioners was seriously injured, and none of our church buildings sustained heavy damage.  Several people have sustained serious damage to their homes and thousands of us are still without power," he said.  "Many in our city were injured and many mourn the loss of loved ones.  The efforts to help them will continue for a long time.  We remain thankful that with a storm of this magnitude, hitting at rush hour, in a city not accustomed to such storms, more lives were not lost."

Prayers, concern and offers of assistance immediately started flowing westward from the Diocese of Massachusetts, which comprises the eastern third of the state, with Bishop M. Thomas Shaw, SSJE reaching out to Bishop Scruton's office in Springfield the morning after to offer support and asking Episcopalians in eastern Massachusetts to pray for their neighbors.

The Rev. Michael Hamilton, a deacon and coordinator for disaster preparedness and response for the Diocese of Massachusetts, also has offered his support and is waiting to hear back about what kind of help will be most helpful.

He said in a phone interview that churches are among the first responders after a disaster and that communication bottlenecks are to be expected in the first 72 hours afterward as those affected deal with immediate needs and transition into recovery and clean-up.

In the meantime, he advises that contributions be made to Episcopal Relief and Development via www.er-d.org, by calling 800-334-7626, ext. 5129 or by mail to:  Episcopal Relief and Development, P.O. Box 7058, Merrifield, VA 22116.

Updates on other ways to help will be posted here as they become known.

--Tracy J. Sukraw