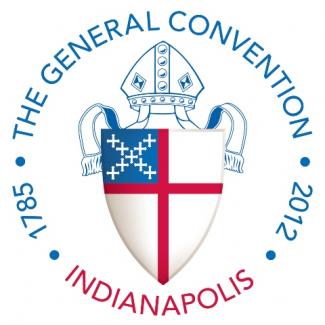 General Convention, the Episcopal Church's bicameral governing body, meets once every three years to set the direction of the church's mission and ministry, worship and liturgy, policies and budget.  Each diocese elects and sends up to four clergy and four lay persons to the House of Deputies.  The House of Bishops comprises the church's 200 or so active and retired bishops.

Meet the deputies from the Diocese of Massachusetts, below, to the 77th General Convention that took place July 5-12 in Indianapolis, along with M. Thomas Shaw, SSJE, Bishop; Gayle E. Harris, Bishop Suffragan; and retired bishop suffragan Barbara C. Harris.

Also attending as deputies to the concurrent Episcopal Church Women Triennial meeting: Susan Butler, Lisa Fortuna, Ema Rosero-Nordalm and Betty Murray.

Massachusetts bishops and deputies posted updates and reflections at http://diomassatgc.wordpress.com.

The Episcopal Church's General Convention Media Hub featured sermons and other programming here: http://episcopaldigitalnetwork.com/gc2012.
Track resolutions here:  http://www.generalconvention.org/gc/resolutions
Meet the deputies

Byro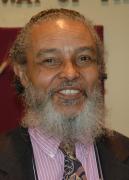 Byron Rushing n Rushing
•First lay deputy
•Has been a deputy to General Convention since 1973 and was chaplain to the House of Deputies in 1994.  Serves as an advisor to the president of the House of Deputies, Bonnie Anderson.

Jane Gould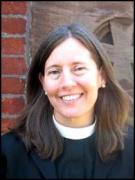 Jane Gould
•First clerical deputy from St. Stephen's Church in Lynn
•Fifth General Convention as a Massachusetts deputy and serves on the social and urban affairs legislative committee.
"My legislative focus will be on initiatives around domestic poverty and economic justice.  There's a fair amount of tension at this point about how we will engage and shape the budget and our conversations on the structure of the Episcopal Church.  My hope is that we will create a context in which we can all listen, learn and lead with God's mission guiding us."

Fredrica H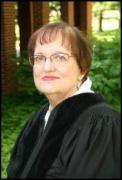 Fredrica Harris Thompsett arris Thompsett
•Second lay deputy from St. Barnabas's Church in Falmouth
•Has attended every General Convention since 1967, in various capacities, but this is her first as a deputy 
•Serves on the Structure Committee and is running for election as a lay member of the Episcopal Church's Executive Committee, on which she has been serving a partial term since 2011.
"I am serving on Structure and hope to support a wise process that recognizes wide participation in line with our traditional and expansive polity.  I also am looking forward to supporting Baptism as full membership in the Church and restoring Confirmation to its rightful place."

Mally Ewing Lloyd
•Second clerical deputy and Canon to the Ordinary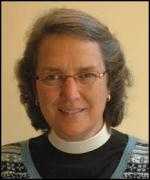 Mally Ewing Lloyd
•Second General Convention as a Massachusetts deputy and serves on the Program, Budget and Finance (PB&F) Committee.  She also served on the Standing Commission on Ministry Development over the past triennium.
"There has been quite a bit of anxiety around the budgeting process.  I am looking forward to actually being able to dig into the work.  We [on the PB&F Committee] have done personal interviewing with staff and research with committee chairs as best we can in advance of the convention so that when we receive resolutions with budgetary impact and listen carefully to those who will testify at hearings and begin to develop a final budget, we can see in it the reflection of the mission of the Episcopal Church.  We work long hours at General Convention, and I really do enjoy doing that with our deputation.  I also look forward to meeting and greeting people from the worldwide church."

Sam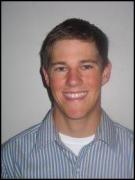 Sam Gould Gould
•Third lay deputy from St. Stephen's Church in Lynn and The Crossing at the Cathedral Church of St. Paul, Boston
•Third time attending General Convention (once as a member of the Official Youth Presence and twice as a Massachusetts deputy) and serves on the legislative committee on evangelism.
"I'm very interested to hear the conversation around the structure of the Episcopal Church and how decisions made at this convention will dictate the way the Episcopal Church is able to engage with the world."

Karen B. Montagno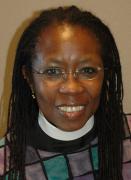 Karen B. Montagno •Third clerical deputy from Christ Church in Somerville and Grace Church in Medford
•First time as a deputy, but served in 2009 as an alternate deputy and member of the Credentials Committee, and has attended every General Convention since 1997.  Is serving this year on the Social and Urban Affairs Committee.
•Issues she will be following:  Peace in Israel-Palestine, School to Prison Pipeline, antiracism/antioppression work and poverty.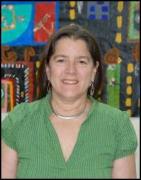 Betsy Ridge Madsen
Betsy Ridge Madsen
•Fourth lay deputy, from the Church of the Advent in Boston
•Sixth General Convention, and is serving on the Committee on Dispatch and the Committee of Social and Urban Affairs.
"I love General Convention because to me it is a one way of living into the Book of Common Prayer.  As we come together from all over the Western Hemisphere, we share our common prayer, mission and dreams.  Our debates and differences are all based in our common faith in Jesus, and therein lives our hope for fulfilling God's work on earth."

Patrick Gray
•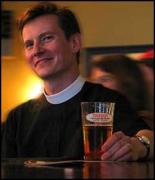 Patrick Gray Fourth clerical deputy from Christ Church in South Hamilton
•First time deputy and first time attending a General Convention
"I'm looking forward to working with the Massachusetts deputation, helping out as best I can where needed.  I certainly have an interest in evangelism, so will personally be keeping an eye on that area, even if assigne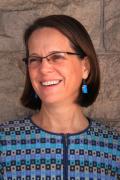 Lallie Lloyd d elsewhere."

Lallie Lloyd
•First alternate lay deputy from Trinity Church in Boston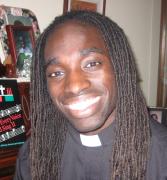 Edwin Johnson

Edwin Johnson
•First alternate clerical deputy from St. James's Church in Cambridge

Rebecca Alden
•Secon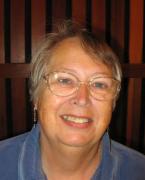 Rebecca Alden d alternate lay deputy from St. David's Church in South Yarmouth
•Sixth General Convention as a deputy or alternate, second General Convention in Indianapolis
"My current interests, or committees, that I hope to follow are antiracism, structure, music and liturgy.  I am most looking forward to being present—I love attending the General Convention, meeting so many people from all over, and listening to the debates on the floor."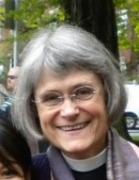 Holly Antolini
Holly Antolini
•Second alternate clerical deputy from St. James's Church in Cambridge (not attending)

Elizabeth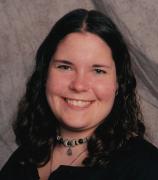 Elizabeth Graham Graham
•Third alternate lay deputy from Grace Church in Medford

Robert Hensley
•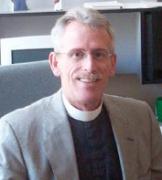 Robert Hensley Third alternate clerical deputy from Grace Church in Vineyard Haven
•Second General Convention as an alternate deputy
"I have no formal committee affiliation, but am closely following the blessing of same-sex couples liturgy (I was part of the Province I hearings on the process, appointed to represent the diocese by Bishop Shaw).  I will also be following very closely the insurance and other benefits issues that are mandated (and proposed) for clergy and lay employees, as well as concerns regarding restructuring of our governance."

Helen Gordon

Helen Gordon •Fourth alternate lay deputy from St. Barnabas's Church in Falmouth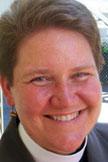 Kathleen McAdams
(not attending)

Kathleen McAdams
•Fourth alternate clerical deputy from Ecclesia Ministries/common cathedral, Boston
•Second General Convention attended
•Serving on Jubilee Ministries Advisory Council and following issues related to domestic poverty alleviation.