Lynn Clark, Lynn Smith and Diane Pound (pictured, from left) formed "Team Diomass" at the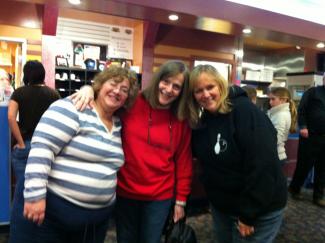 fourth annual South Shore Deanery Bowl-a-thon in Hanover on Nov. 13.  Money raised at the event matches diocesan Sending Serving grant funds, which, in the South Shore Deanery, will go this year to the Helping Hands Essentials Pantry at Christ Church in Quincy, the Long Island Shelter and other local food pantries in South Shore communities. 

Eight South Shore churches participated:  All Saints' Church, Whitman; Church of Our Saviour, Milton; Christ Church, Quincy; St. Chrysostom's Church, Wollaston; St. Stephen's Church, Cohasset; St. Andrew's Church, Hanover; Trinity Church, Marshfield; and Trinity Church, Rockland.