St. Cyprian's Church, which is celebrating its 100th anniversary this year, began in a small parlor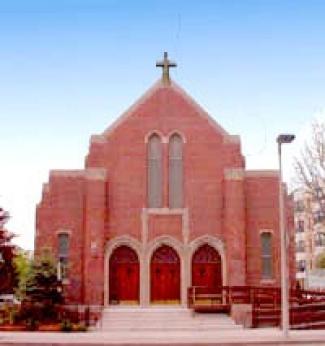 room in a house on Northampton Street in Roxbury, where a number of people gathered for worship. The group, made up mostly of immigrants from the Caribbean, was recognized by the diocese as St. Cyprian's Mission in 1913, named in honor of Cyprian, the first black bishop.  The community quickly outgrew the parlor and for years the church moved through a variety of temporary spaces in homes and churches. At last, St. Cyprian's Church was constructed at 1073 Tremont Street in 1924. 
St. Cyprian's is celebrating its centenary throughout the year. The month of September brings a special thanksgiving service, with Bishop M. Thomas Shaw, SSJE as the principal celebrant, on Sept. 15 at 4 p.m., and a banquet, with Bishop Barbara C. Harris as keynote speaker, on Sept. 20. The banquet will be held at Lombardo's in Randolph and will include music and dancing after dinner (cocktail hour begins at 6 p.m. and dinner at 7 p.m.). Looking ahead to December, St. Cyprian's will also be celebrating with a concert with the steel band The Celestial Infernos and the Gospel Choir.  
For more information, call the church at 617-427-6175 or visit www.stcyprians.org.