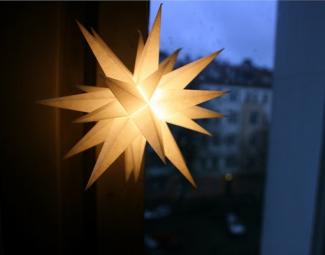 Advent, beginning this year on Dec. 1, is the four-week season of anticipation and preparation for Christ's birth, a time when the Episcopal Church's Book of Common Prayer petitions that God "give us grace that we may cast away the works of darkness, and put upon us the armor of light." Here are resources for giving and getting ready in this holy season.
"Advent is a quieter time of the year in the church's understanding," Episcopal Church Presiding Bishop Katharine Jefferts Schori says in her Advent Message 2013. "It's a time to be still and listen, listen deep within to what is growing, ready to emerge into new life."  The presiding bishop's Advent message, videotaped in the Chapel of the Christ the Lord at the Episcopal Church Center in New York City, is available here.  
The American Friends of the Episcopal Diocese of Jerusalem invites parishes and individuals to support the children of the Holy Land by celebrating St. Nicholas Day on or around Dec. 6. The AFEDJ Web site has a variety of St. Nicholas Day resources for all ages. 
Episcopal Relief & Development's Gifts for Life catalog is now available. Gifts provide livestock, clean water, health care microcredit loans, vocational training and much more in the world's neediest regions. Givers can browse the catalog and select a gift that resonates with them or someone they love—they'll receive a card, to keep or give, that details how their gift will be used.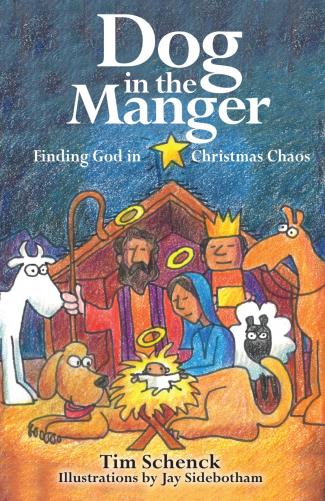 The Rev. Tim Schenck, Rector of the Parish of St. John the Evangelist in Hingham, helps maintain spiritual sanity through the chaos of Advent and Christmas with his new book, Dog in the Manger: Finding God in Christmas Chaos.  Illustrated by popular cartoonist Jay Sidebotham, Dog in the Manger also explores the major characters of the season in new ways, including John the Baptist, Mary, Joseph and, of course, Jesus. Questions following each section make Dog in the Manger good for personal reflection or seasonal book groups.  Read an excerpt and find ordering information here.
The Rev. Thomas Mousin, Rector of St. John's Church in Charlestown, and Merry Watters, pastor of the Church of the Convenant United Methodist Church in Averill Park, NY, have been creating and sharing their hand-drawn Advent calendar for more than 20 years. Their calendars feature a Scripture verse and a suggested devotion. The calendar is free and can be printed and reproduced. Visit the Web site to download the calendar. 
The brothers of the Society of St. John the Evangelist are again offering a digital Advent calendar, which is available on Pinterest and via e-mail. Beginning Dec. 1, a new window opens each day during Advent, revealing a special Advent word, meditation and image.