Congregations looking for a new way to tell their stories and let others know about the good work they are doing have a creative opportunity at hand.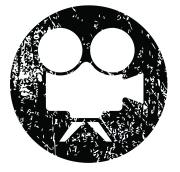 "The DioMass Film Project:  Capturing Our Stories" is now underway, a project that's part workshop training and part film festival, all dedicated to empowering and equipping congregations of the diocese to capture their stories on video and then showcase them for the diocesan community and beyond.
"Video is a great way to share your congregation's story with your community and also to the larger community through your Web site and social media," explained project organizer Katie Ernst.  "Also, if you've wanted to find a project that gets youth and adults working together and having fun, creatively, this is your opportunity to do that."
A fellow in the Life Together young adult intern program in the diocese, Ernst is focusing her fellowship on congregational narrative and is heading up the film project under the auspices of the diocesan Congregational Resources and Training area.
The project offers free "first steps" workshops for congregations and deaneries to help them get going on their film projects.  Resource materials also are available on the project's blog site, www.diomassfilmproject.wordpress.com. 
Congregations are invited to submit, by May 4, their two to three-minute video focusing on how they are answering God's urgent call, together.  Then, on Saturday, May 19, a DioMass Film Festival at the Cathedral Church of St. Paul in Boston will showcase congregations' best work, with the top three to receive cash prizes. 

"In other words, how is your church responding to the call of the Gospel to love your God with your whole mind, body and soul and love your neighbor as yourself?  These two opportunities, the workshops and the film festival, will be an exciting way to share our stories, engage with our communities and creatively engage with the living Gospel," Ernst said. 
Anyone interested in getting going with a video should contact Katie Ernst (kernst@diomass.org or 617-482-4826, ext. 232) to set up a workshop or learn more about how to get involved in the project.  More information and project updates are available at www.diomassfilmproject.wordpress.com.
Graphic:  iStockphoto.com

What makes a good story, anyway?
An interview with Katie Ernst
As organizer of the DioMass Film Project, Katie Ernst invites congregations to capture their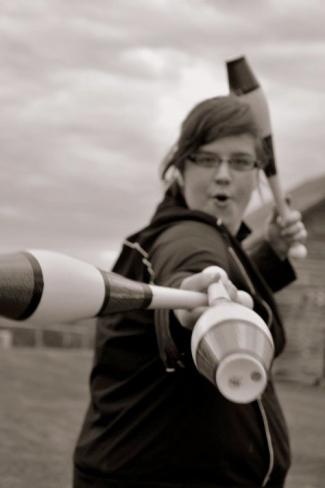 Katie Ernst stories on video and then share them with the wider community at a spring film festival at the Cathedral Church of St. Paul in Boston.  In this interview, she talks about how she got involved in filmmaking, what makes a good story and how storytelling can be a sacred act.
Let's start with you.  Who are you, Katie?
I am Katie Ernst, and I am a Life Together fellow.  I am working here for the diocese in the Resource Center, focusing on congregational narrative, and beyond that, I'm someone who has been extremely dedicated to social justice and art and how those two things can work together to create change.  So with that being part of my life passion, it fits beautifully with the work that I'll be heading up with the DioMass Film Project, encouraging churches to share their own stories of the profound work and simple work and difficult work of sharing the Gospel of Christ's love.
The film festival.  Tell us what that is.
The DioMass Film Festival is going to be taking place in the spring, on May 19, and it's going to be this great opportunity for congregations to be involved in creating short films, two to three minutes, about how their churches are engaging in answering God's urgent call, and specifically, how are you living out the Gospel by loving your neighbors and loving God with your whole heart, mind and soul?  It's going to be an exciting opportunity, I think, for the community to come together and see the good work that congregations are doing around eastern Massachusetts.
So this project is really asking a question of the people who participate.
Yeah, and asking them to wrestle with it a little bit.  I think that process alone can be really exhilarating and really challenging, and that creates the story.  It's not just a person who is good at telling a story, but really, I think, tapping into a personal narrative, not just programs that the church is involved in but a place of personal desire or need or reaction to the Gospel.
What makes a good story?
Challenge, choice and outcome.  A good story usually starts with a challenge that someone is facing, something they're struggling with or something difficult that they've had to go through in their life.  How do you deal with that challenge?  Do you let it decide your life or do you change it?  Then there's an outcome, a person is changed.  You don't need to have a life-altering event be your challenge.  Each of us has our own challenges, choices and outcomes.  For me it's the retelling of a story that really starts to hone it down.  Two minutes isn't a lot of time, but if you keep working on it and making sure the challenge, choice and outcome are there, even a simple story becomes a really profound story.
In the resources I've been writing up, I've been talking about the sacred act of storytelling.  And I wholeheartedly believe that.  I believe that God reveals himself, herself to us in that retelling and remembering of our story.  And I think why I cling to that is that I feel in a way our culture has lost some of that storytelling and remembering of the past.
There are lots of ways to tell a story, so what about video as the medium for this project?
On a lot of levels I am excited about using film as a medium.  It allows me and, I believe, will allow congregations to engage creatively in a way that they might not have before, which then allows new voices and experiences and expertise to be introduced.  And what you might find is that your younger people will be really excited about joining in this project. 
What's the first thing someone should do if they're interested in getting involved in this project?
Find someone else that's excited as well.  I think you have to find a team that's going to be just as excited about engaging in this process, especially if it seems a little daunting or overwhelming.  Then just start dreaming and brainstorming.
What tools are you going to have in place to help people?
We're going to start with workshops.  This will be a place where congregations or deaneries would come and experience the basics of storytelling, how to craft a good story, and then the 101 of filmmaking, sort of the basic introduction.  We would encourage, too, that if a congregation does want to do a workshop, they pull in congregations around them to join them so it can be a collaborative effort.  A workshop is a good entry point.  It's a good place to start if you're thinking:  I really want to do this, or, I think it would be really great for our church to be part of and then have a video to use as a resource or just know how to creatively engage in this way for either church services, or Web sites or social media.  Hopefully everyone who participates in the workshops will participate in the festival as well.  And the workshops are free of charge.  We'll come to you.  We'll have materials.  We have a lot of different PDF files, guides, available on the Web site as well for people to grab.
So you're a filmmaker.  Some of us have happily discovered that you are a bread baker.  What other creative parts of yourself do you bring to your work?
I'm a photographer as well.  I'm a musician.  I play guitar and drums, and I pretend to play a lot of other different instruments.  I sing, I write songs.  I like to cook.  I always say that I like to wander in and out of a lot of things.
A great place to end an interview, on a wandering note, a note of wanderlust.  But anything else you want to make sure people know about the DioMass Film Project?
I think just to reiterate how accessible this work of filmmaking is, and that it is an extremely important and exciting opportunity to get people involved who might not be involved on a normal basis at your church.  And just the learning that happens in the actual process of doing it and the relationships that get built in that process.  I think the more you get exposed to people you don't necessarily run with the more you're exposed to the beloved community of Christ and God, and then also the sacredness of sharing our stories and coming together to witness them and to have fun with it.  And did I mention there will be cash prizes?  Not that that should drive you to do this, but it's really to honor the work that's done.
See you at the film fest!
See you there!